VITAMIN C
FOR STARTUPS
Our vision is to empower talented individuals to create sustainable businesses, which contribute to economic growth, social cohesion and entrepreneurial culture in Greece.
Orange Grove is a platform that offers support to young entrepreneurs in Greece. It is a renowned initiative of the Embassy of the Kingdom of the Netherlands in Athens and is financially supported by Dutch-Greek businesses and grant-making foundations active in Greece.
Orange Grove helps startups and SMEs by providing them with training, workshops, networking opportunities, mentors, international know-how & best practices, access to international markets and much more!
Since 2013, over 220 startups have been a part of Orange Grove.
Facebook
Orange Grove is an incubator and startups ecosystem empowering talented individuals to create sustainable and innovative businesses in Greece. Orange Grove supports startups & innovative SMEs by facilitating the exchange of know-how and providing access to entrepreneurial expertise and international networks. Furthermore, it encourages an open and transparent entrepreneurial environment, while it contributes to the strengthening and international interconnection of the Greek entrepreneurial ecosystem. It offers incubation programs, workshops, bootcamps, mentoring, 1:1 sessions with acclaimed experts, as well as unique networking opportunities with its worldwide network. At Orange Grove, participants gain access to a powerful network of >170 volunteer mentors and consultants, from the USA to Australia, consisting of foreign, Greek Diaspora and local experts, successful entrepreneurs and corporate executives. The strong connection of Orange Grove with Embassies, international and Greek universities, startup ecosystems (mainly Greece and Netherlands) and leading corporations, creates unique opportunities of access to best practices and networking for participants to OG programmes. Orange Grove is an initiative of the Netherlands Embassy in Greece, operated by the non for profit civil company Ithaca, and is financially supported by Dutch & Greek corporates (Heineken, Reggeborgh, Interamerican, Philips, FrienslandCampina, KLM, HeDA) and grant-making foundations. It operates offices in Athens and Patras, while it also provides virtual nationwide support to new entrepreneurs across Greece via its online platform.
Twitter

Join tomorrow, January 26th at 1pm the upcoming SEV Center of Excellence in Creative Leadership online conference titled "Tradition and Innovation in a Digital World". Find more info & registrations here 👇 https://t.co/PQmQaufjko

🚨Job opening alert! Our alumni #Metargus is hiring and is looking for 4 new team members to join them!
Check here the available job positions and apply now or forward it to someone who might be interested!
https://t.co/20HRWINfRO

Join tomorrow Saturday, January 22 the "Innovation in Greece 3.0" event initiated by #NBGBusinessSeeds!
More than 75 speakers will participate in 10 panels and discuss all about innovation and the startup ecosystem in Greece.
Register here: https://t.co/rlbCv5dkoN https://t.co/TtZ0hFML7L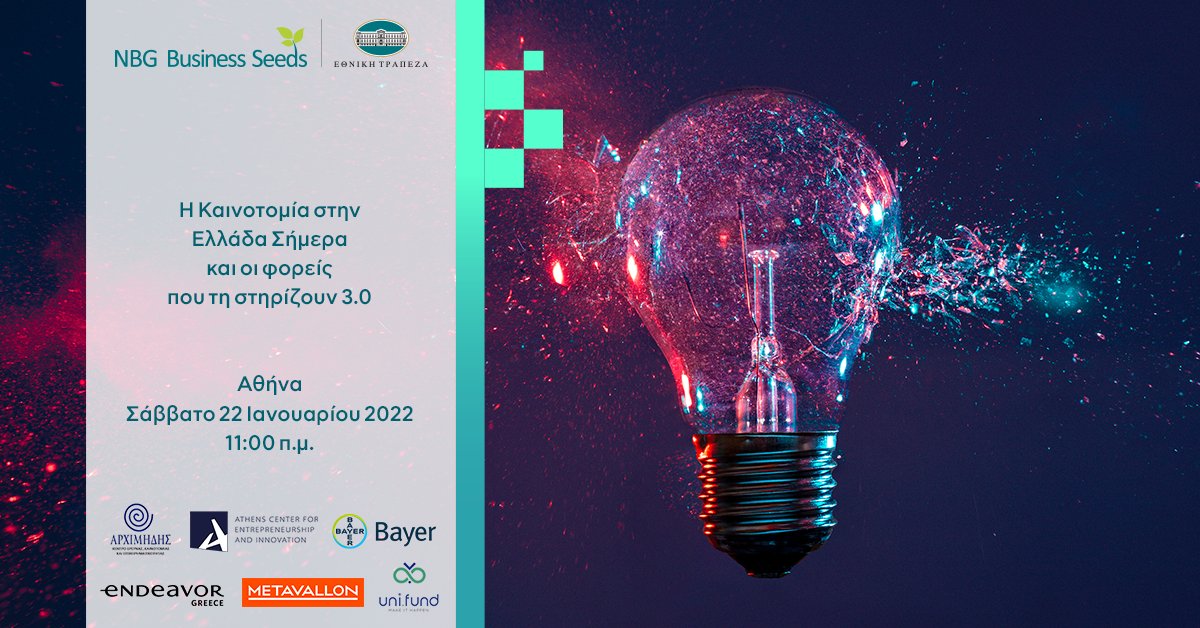 Join today at 4pm #CultureSeeds 2020, where leading cultural entrepreneurs from Greece share their stories&experience. The event is organised in the context of #NBGBusinessSeeds of @NationalBankGR in collaboration with Onassis Foundation.
More info here: https://t.co/ijDPbQ2NGp https://t.co/m0Fl2ZiTnN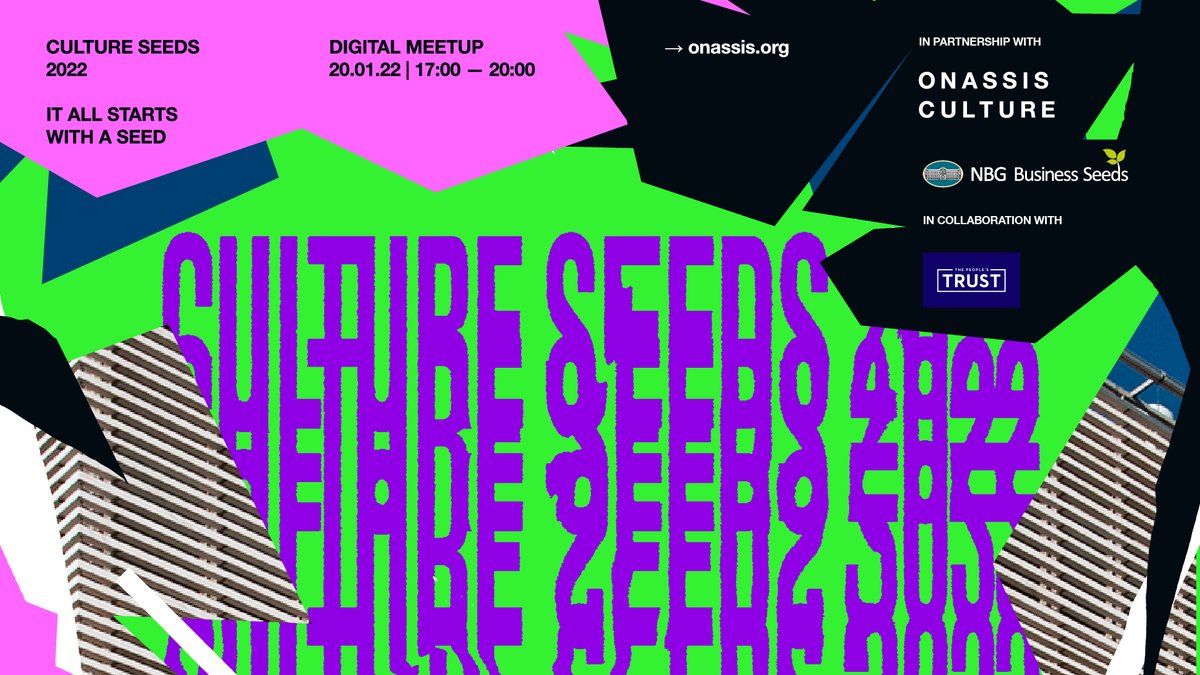 You don't need to be a medical expert to know the value of blood to humans. Yet blood donation rates in Greece are low. Check below the recent collaboration of our alumni @BloodeGR , in an effort to to promote the process of donating blood in our country!
https://t.co/yOrQQz67yY

Calling all student entrepreneurs to register for the upcoming GSEA Greece competition and claim a spot in the finals of the Global Student Entrepreneur Awards 2022 ( @EO_GSEA) and big prizes!
Find more and apply until February 2nd here 👇
https://t.co/59Lq1cwk02